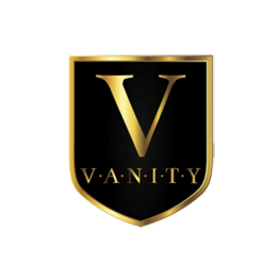 Club Vanity
Calle de Miguel Angel 3, 28010 Madrid
Metro L5 - Rubén Darío
11:59 PM - 6:00 AM
House / Reggaeton / Commercial
Club Vanity Madrid - Free access with VIP guest list - Madrid Lux Guest List - One of the most elegant and glamorous venues. Read more
To talk about Vanity is to talk about one the most exclusive clubs in Madrid. Its refined interior decor and great facilities confirms the elite ambience of this distinguished nightclub, composed by a select audience of +25 years old.

With an unbeatable location, between Chamberí Square and Paseo de la Castellana, Vanity is characterized by a VIP character that fuses the philosophy of typical New York clubs with the most chic side of the Spanish capital, becoming one of the options more select of the night of Madrid, moved to the rhythm of a varied and present music that also mixes the most danced of Ibiza or London.
If you want to spend one of the most up-to-date nights in Madrid, Vanity - also ideal for hosting events or private parties - puts at your disposal all its potential to make you live an unforgettable moment. Locker and wardrobe service provided.
Parties at Club Vanity
Saturday, 23 of February
House / Reggaeton / Commercial
Girls +23 / Boys +25

Calle de Miguel Angel 3, 28010 Madrid
Metro L5 - Rubén Darío
Saturday, 23 of February
23:59h
House / Reggaeton / Commercial
National and International
Girls +23 / Boys +25
Elegant

Friday, 01 of March
House / Reggaeton / Commercial
Girls +23 / Boys +25

Calle de Miguel Angel 3, 28010 Madrid
Metro L5 - Rubén Darío
Friday, 01 of March
23:59h
House / Reggaeton / Commercial
National and International
Girls +23 / Boys +25
Elegant
Music at Vanity
Main Room
House / Reggaeton / Commercial