Gabana Madrid
with exquisite decoration, the layout of its VIP areas, the most personal attention or its versatility are some of the reasons why different international companies have decided to entrust us with some of their most relevant acts.
Gabana Madrid
is one of the most exclusive clubs in the world being a member of the group The world finest group. The most popular party of the week is given every Wednesday where you have to book in advance to be able to book a VIP table.

HOW TO BOOK A VIP TABLE IN THE CLUBS OF MADRID?
• We proceed to reserve the tables requested with the club directly and send you confirmation of the same by e-mail.
TERMS
• VIP Standard Table: from € 150. (max 5 people) ONLY WEDNESDAY
• VIP Standard Table: from € 500. (max 10 people) REST OF DAYS
• PREMIUM VIP table: from € 1000- € 1500. (max 10 people)
• Each table includes 1 bottle and 10 soft drinks to mix the glasses: Coca Cola, Sprite, tonic, juices and Red Bull.
• These prices only include 75cl bottles of basic brands such as Absolut, Ballantine's, Beefeater, Brugal. Premium brand bottles are more expensive.
CLUB PHOTOS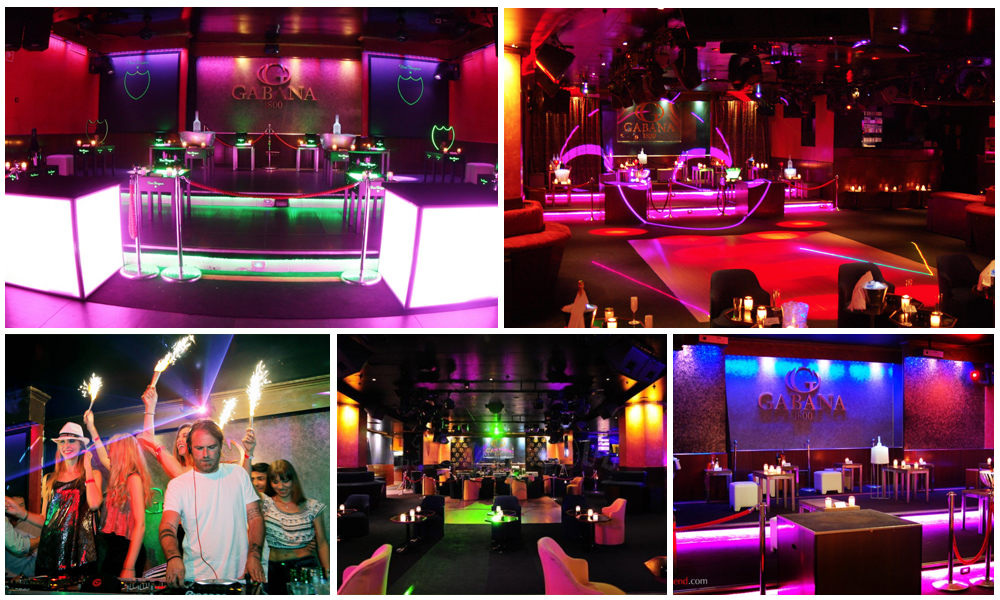 HOW TO PAY?
• Lista Antonio Calero offers the VIP table reservation service free of additional charges.
• It is not necessary to pay in advance to reserve the tables. Except during special events such as New Year's Eve or a large number of people, the total payment of the reservation is made directly at the club.
WHAT SHOULD I DO WHEN I ARRIVE AT THE CLUB?
• Upon arrival, say you have a VIP table reservation to your name made by MadridLux.
• There is no need to queue.