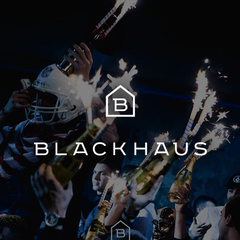 Saturday - BlackHaus - Guest List Antonio Calero
BlackHaus (ex Oh!Madrid & Buddha) – 23:59h –
House / Reggaeton / Commercial
National and International
Girls +21 / Boys +23
Elegant
Antonio Calero Guestlist:
To obtain access to the VIP List or reserved VIP tables with bottles, send us a message via Whatsapp on +34 692 383 870.
Boys and girls free admission until 2:00 a.m.
Saturdays have another color, but they seem even better at BlackHaus Madrid.
Music at BlackHaus (ex Oh!Madrid & Buddha)
Sala principal
House / Reggaeton / Funky
Photos of BlackHaus (ex Oh!Madrid & Buddha)
BlackHaus (ex Oh!Madrid & Buddha)
Club BlackHaus - Free access with VIP guest list - Madrid Lux Guest List - Exclusive club in Madrid. Read more
BlackHaus Madrid, named the number one nightclub in Spain by Nightclub & Bar's Top 100 for an unprecedented five years. Experience the newly unveiled, multi-million dollar redesign that includes cutting-edge technology and top-of-the-line production elements like pyrotechnics, LEDs, lasers and an in-the-round DJ booth that can be seen from anywhere in the club. BlackHaus is, without doubt, the most successful club in Spain, offering two unique experiences, bottle service on the dance floor or luxury cabanas. The club's design was inspired by the provocative curves of the human body.