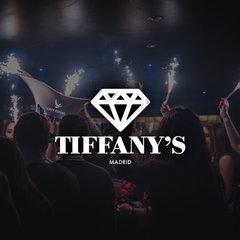 Saturday - Tiffany's - Antonio Calero Guest List
Tiffany's The Club

Av. Dr. Arce, 10, 28002 Madrid

– 23:59h –

List Antonio Calero:

GIRLS: From 00.0 to 01:30 free admission. From 00:00 to 02:00. 1x10 / 2x15

BOYS: 1x10 / 2x15 until 02:00. 1x15 after 02:00


VIP Reserves from 100 €
List Antonio Calero:
GIRLS: From 00.0 to 01:30 free admission. From 00:00 to 02:00. 1x10 / 2x15
BOYS: 1x10 / 2x15 until 02:00. 1x15 after 02:00

VIP Reserves from 100 €
Music at Tiffany's The Club
Sala principal
House / Reggaeton / Commercial
Photos of Tiffany's The Club
Tiffany's The Club
In Tiffany's The Club the theatrical and the daring put the differential note of a place that has its own life and that offers the funniest VIP experience in Madrid, remembering the most exclusive clubs and scoundrels in London, Paris or Miami. The best music marks the rhythm of the sessions that can be enjoyed from Thursday to Saturday, all of them with surprising performances that conquer and make the audience part of them.