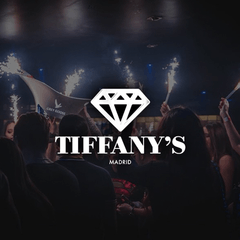 Saturday - Tiffany's - Antonio Calero Guest List
Tiffany's Madrid – 23:59h –
List Antonio Calero:
GIRLS: From 00.0 to 01:30 free admission. From 00:00 to 02:00. 1x10 / 2x15
BOYS: 1x10 / 2x15 until 02:00. 1x15 after 02:00

VIP Reserves from 100 €
Music at Tiffany's Madrid
Sala principal
House / Reggaeton / Commercial
Photos of Tiffany's Madrid
Tiffany's Madrid
The Tiffany's Madrid nightclub, located in one of the best areas of the city, is characterized by its exclusivity and the selectivity of its clientele. It is one of those rooms that we can define as pijas. Its potential extends through two separate and perfectly decorated areas, where sound, lighting and music merge to make you live a spectacular night.

The atmosphere of its public is also changing, because although the nights of Fridays and Saturdays in summer this room is composed by a type of client arranged or casual, and between 18-30 years, in winter hardens his dress code to guide it towards the elitist demands of Tiffany's Madrid.