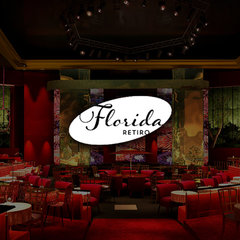 Friday - Florida Retiro - Antonio Calero VIP Guest List
Florida Park

Paseo República de Panamá, 1, 28009 Madrid

– 23:59h –

Antonio Calero Guest List:

BOYS: 2 drinks 22€ until 02:30h. After 22€ with a drink.

GIRLS: 2 drinks 22€ until 02:30h. After 22€ with a drink.

For VIP lists or reserved VIP table with bottle, write us by Whatsapp at +34 692 383 870.

To be irreplaceable, one must always seek to be different. We wait for you on Fridays in Florida Retiro
House / Reggaeton / Commercial
National and International
Girls +25 / Boys +27
Smart
Antonio Calero Guest List:
BOYS: 2 drinks 22€ until 02:30h. After 22€ with a drink.
GIRLS: 2 drinks 22€ until 02:30h. After 22€ with a drink.
For VIP lists or reserved VIP table with bottle, write us by Whatsapp at +34 692 383 870.
To be irreplaceable, one must always seek to be different. We wait for you on Fridays in Florida Retiro
Music at Florida Park
Sala principal
House / Reggaeton / Commercial
Photos of Florida Park
Florida Park
Club FLORIDA Retiro - Free VIP Access - Madrid Lux Guest List - The most exclusive and selective club in Madrid. Read more
After a period of time in which remodeling has taken place, Florida Park Retiro returns with a reopening of facilities that aspire to be a cultural reference, in addition, gastronomic in the capital of Madrid.
All the details have been completed to create a new complex that will have different spaces. The gastronomic, in the Pavilion, will have views of the park, will be the à la carte restaurant, with low tables and a large central bar presided over by a tree where a menu of "traditional base and current conception" will be served. Adjacent to the Pavilion is La Galería, the corner for tapas.
Although, the aspect that matters to us is that of its Sala, where the biggest shows are organized. Once a place where artists like Concha Velasco, Ray Charles, Tina Turner, Plácido Domingo or Montserrat Caballé made them have one of the best night programs of the moment. With its opening in 2016, it has endeavoured to maintain that celebrity status.
Florida Park Madrid will not cease to amaze you night after night, thanks to its good atmosphere of beautiful people, unbeatable music and unforgettable evenings. Its facilities have different spaces where you can enjoy the night: the main hall is characterized by its large windows, from which you can see the Retiro Park, and it is one of the largest in the capital.