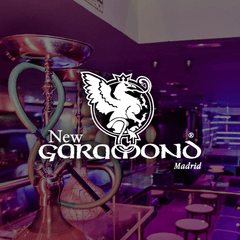 Sunday - New Garamond - Antonio Calero Guest List
New Garamond – 23:59h –
Reggaeton / Commercial
National and International
+18
Casual
To obtain access to the VIP List or reserved VIP tables with bottles, send us a message via Whatsapp on +34 692 383 870.
The New Garamond Madrid can be described with one word: glamor.
Music at New Garamond
Sala principal
Reggaeton / House / Commercial
Photos of New Garamond
New Garamond
Club New Garamond Madrid - Free access with VIP guest list - Madrid Lux Guest List - Exclusive nightclub located on the Cuzco area. Read more
New Garamond Madrid can be described in one word: Glamorous! This nightclub located near Plaza Castilla is a reference point for that demanding clientele that is not satisfied with just a normal club or party. The club is known for having a hot, fashionable, and very selective international crowd which makes New Garamond Madrid a reference venue in the capital's nightlife scene.