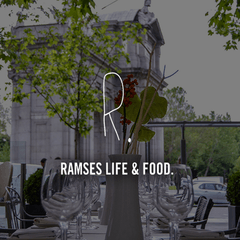 Saturday - Restaurant Club Ramses Madrid - Antonio Calero Guest List
Restaurante Discoteca Ramses

– 23:59h –
House / Reggaeton / Commercial
National and International
+21
Elegant
To reserve VIP Lists, bottle reservations or dinners, write us by Whatsapp at +34 692 383 870.
The Saturdays of Ramses are your best option for dinner and take the first drink of the night !.
Music at Restaurante Discoteca Ramses
Sala principal
House / Reggaeton / Commercial
Photos of Restaurante Discoteca Ramses
Restaurante Discoteca Ramses
Ramses Madrid - Free access with VIP guest list - Madrid Lux Guest List and antonio Calero - One of the most exclusive and selected clubs of the capital. Read more
Ramses Life, an exclusive way to see the leisure of Madrid. With a perfect location in front of the Puerta de Alcalá and just a few meters from the Retiro, we find one of the best dining experiences and with a unique design. Ramses is your best option to start the night dining in any of its spaces: Ikebana, a terrace overlooking one of the most emblematic squares of Madrid and a romantic and cozy design. Natsuki where you can enjoy the best international food. Suria the best bet for Mediterranean food. Once the dinner is over you can always take the first drink to start your most perfect night.