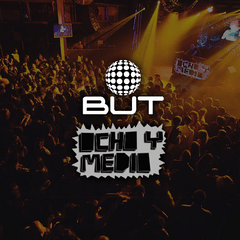 Friday - But Madrid - Antonio Calero Guest List
Sala BUT

– 23:59h –
Pop / Rock / Indie
National and International
+18
Casual
To obtain access to the VIP List or reserved VIP tables with bottles, send us a message via Whatsapp on +34 692 383 870.
Fridays, but celebrates the "8 and a half" boom, where the best indie pop, rock and alternative music blends with the exquisite atmosphere of this nightclub.
Photos of Sala BUT
Sala BUT
The Ochoymedio is "the Indie Club" for excellence. He has won this title in his own right after having danced for more than a decade to the thousands of people who have passed through his track since he opened in June 2000. Though his stage has passed, almost all the national Indian groups that are today stars, who have been and who will be.

You can now find OCHOYMEDIO on Fridays and Saturdays in the impressive BUT Room.