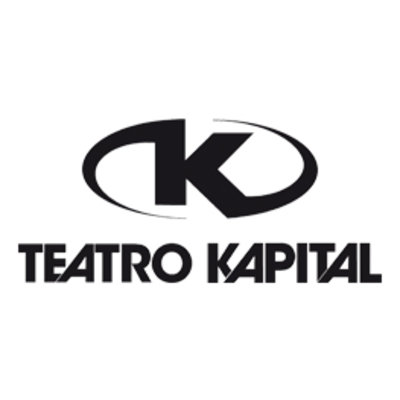 Kapital Madrid is an emblematic nightclub in the capital, located in an old cinema and theater remodelled and turned into one of the best nightclubs in the city. The venue is situated in the center, right next to the famous station of Atocha and normally opens its doors on Thursdays, Fridays and Saturdays. Formerly known as the Titanic nightclub, it was one of the most exclusive clubs in Madrid and received a facelift when it was renovated and renamed Teatro Kapital, becoming a national benchmark. It offers seven floors of pure fun, entertainment, and glamour; always with different events and parties in several rooms with performances, shows, professional dancers, karaoke, DJs and renowned artists. Parties at Kapital Madrid are amazing, an unforgettable and unique experience is guaranteed.
Here we inform you about the prices of the VIP bottles and tables, how to reserve a VIP table, where the VIP tables are located, and much more about the VIP tables for the exclusive Kapital Madrid nightclub so that you and your friends can have a great time at this stylish venue.
At Teatro Kapital Club you will find a mixed crowd, with one thing in common, dressed to impress! Teatro Kapital is one of the most popular clubs in Spain and without a doubt an option that does not disappoint. Kapital is characterized by offering different music sessions or musical styles on its 5 floors, from House, electronic, commercial and reggaeton. The atmosphere is spectacular, combined with a young audience wanting to party and have fun!
The dress code at Kapital Madrid is quite strict, you must attend well dressed so as not to run the risk of not being admitted at the entrance. Its customers are expected to dress elegant and formal.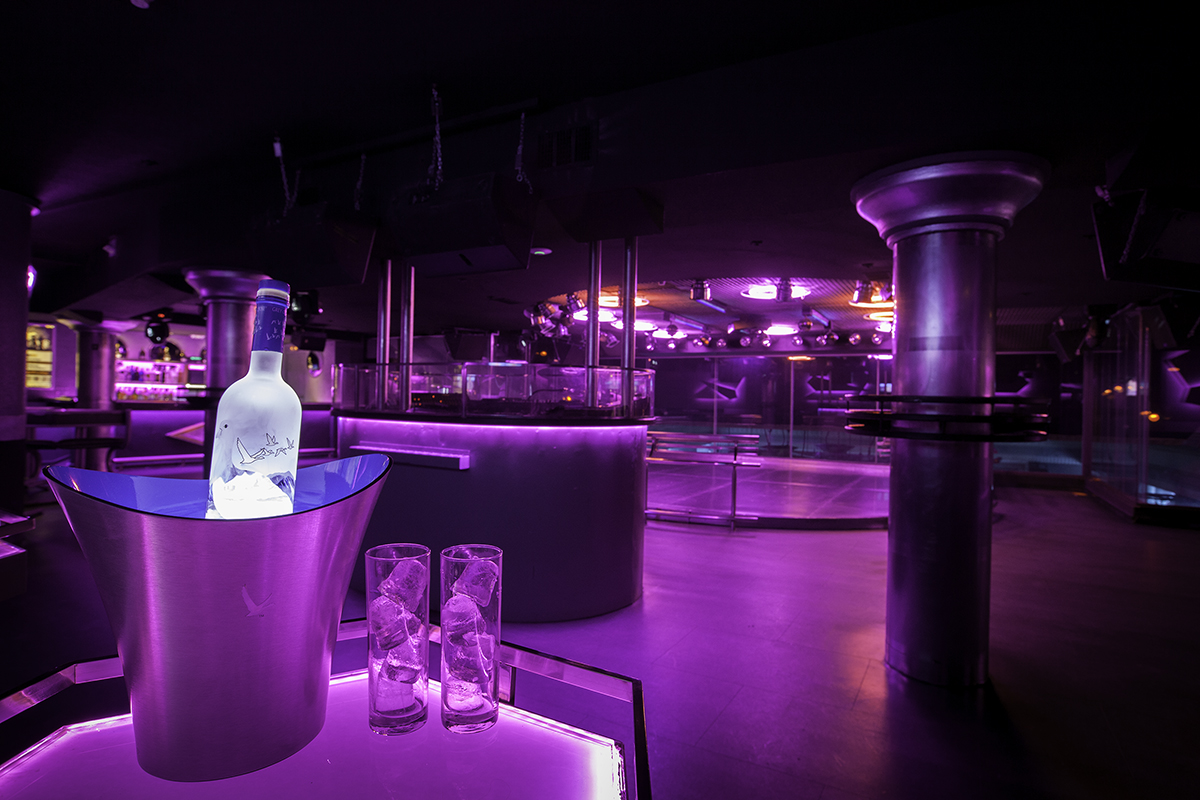 With a monumental structure of seven floors, where different environments and aesthetics coexist with different musical genres, Teatro Kapital Madrid works to offer unique and special parties and events. The best DJs regularly pass through its booth setting trends and livening up the capital's nightlife. This venue will definitely leave you speechless. Enjoy now a VIP table in the most emblematic nightclub in Madrid with MadridLux.
🍾 Reserved VIP tables includes entrance, VIP table, alcohol consumption, and soft drinks. Find below the VIP table prices at Teatro Kapital.
🔹Main room first floor.
-Whole box 1000 € 20 people. Half box € 600 10 people.
-Central tables € 400 4/5 people
-Dj center tables 2 row € 600 5/6 people
-Central tables dj 1 row € 900 5/6 people
-Side tables € 250 5 people
🔹Floor 2,3,4,5
Tables from 130 € for 5 people including bottle + 10 soft drinks.
Tables from 130 € for 5 people including bottle + 10 soft drinks.

At Teatro Kapital you have a large bottle menu with different bottles and prices. Check the prices of these in our price chart for bottles of Teatro Kapital.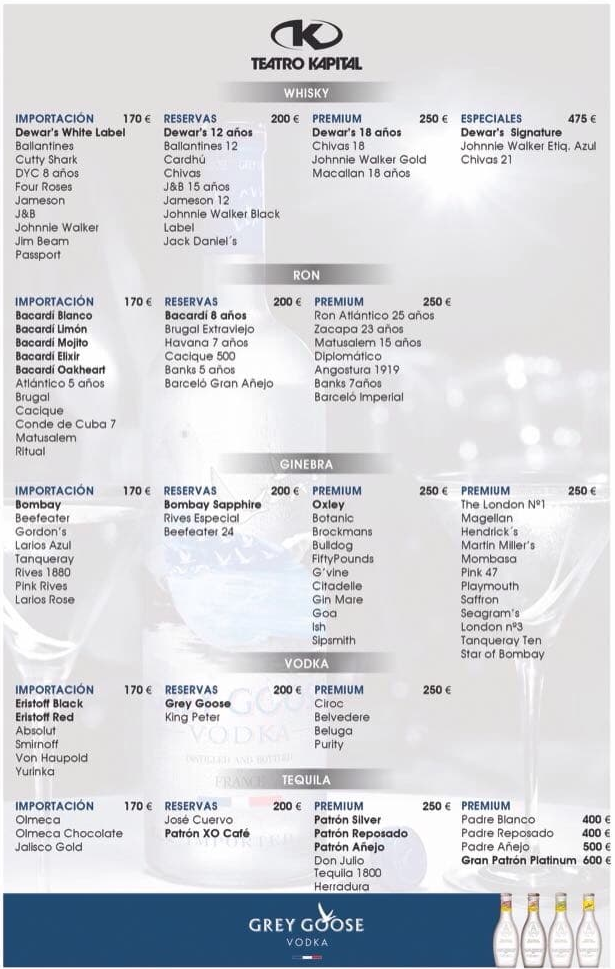 VIP table conditions:
VIP tables from 3rd to 7th floor: from €140
VIP table from 1st to 2nd floor: from €170
Cental VIP Table: from € 100 per person
5 people maximum per table.
Each table includes 1 bottle and 10 soft drinks to mix the glasses: Coca-Cola, Sprite, tonic water, juices and Red Bull.
These prices only include 75cl bottles of basic brands such as Absolut, Ballantine's, Beefeater, and Brugal. Bottles of premium brands are more expensive.
With high consumption, you can combine premium, normal, magnum, champagne, etc.
How to pay?:
Madrid Lux ​​offers the VIP table reservation service free of additional charges. We do NOT charge a supplement for making the reservation.
It is not necessary to pay in advance to reserve the tables. Except during special events like New Year's Eve.
What do I have to do at the door?:
Upon arrival, say that you have a VIP Table reservation in your name.
No need to queue.
Remember, if you have any questions, do not hesitate to consult our website or contact us via WhatsApp.

More information and bookings
If you have any questions about your reservation or want to make your VIP table reservation at Teatro Kapital, do not hesitate to contact us by WhatsApp at +34 692 383 870.