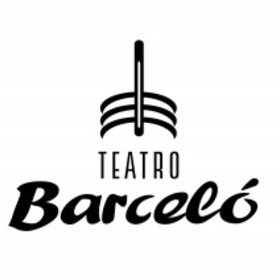 Club Teatro Barceló
Calle Barceló, 11, 28004 Madrid
Metro L1, L10 - Tribunal
11:59 PM - 6:00 AM
House / Reggaeton / Commercial
Find out more information about Teatro Barceló, former Pacha Madrid. Read more
Teatro Barceló is, indeed, one of the most legendary clubs in town. Built by Luis Gutiérrez Soto in 1930, it originally was the most emblematic theatre in Madrid. It was not until the 80's that it became what today is known as Club Teatro Barceló, a meeting point of music and nightlife lovers.

Since it's official opening as a club in 1980, Teatro Barceló has kept it's free spirited personality and essence. Every party goer that visits this amazing place has one same thing in common: spend an unforgettable night!
Club Teatro Barceló opens wednesday through saturday at 00h to offer the best party sessions ever imagined. It hosts young tourists and locals that range between 18 to 30 years old.
The main room still keeps the aesthetics of a movie theatre or theatre. The dance floor is surrounded by the most exclusive and attractive VIP areas from where you are able to enjoy the best views of the club and DJ cabin. Club Teatro Barceló has four different rooms in total: Upper, Scotch, El Cielo de Barceló, and the Main Room. Each room has its own VIP areas and tables starting at 100€ per booking. VIP table bookings at Club Teatro Barcelo are available on thursdays, fridays, and saturdays.
Join Lista VIP Antonio Calero for free access to the party of your choice at Club Teatro Barceló. You can join the VIP guestlist by sending us a WhatsApp at +34 692 383 870 or an e-mail at vip@madridlux.com.
Parties at Club Teatro Barceló
Music at Teatro Barceló
Main Room
House / Reggaeton / Commercial
Photos of Teatro Barceló