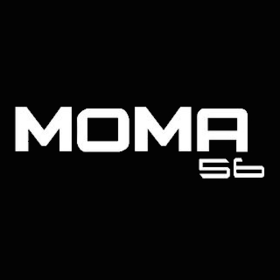 Club Moma 56
Calle José Abascal, 56, 28003 Madrid
Metro L7, L10 - Gregorio Marañón
11:59 PM - 6:00 AM
House / Reggaeton / Commercial
Discoteca Moma 56 Madrid - Acceso Gratis en Lista VIP - Lista Madrid Lux - Exclusivo club situado en la zona de Gregorio Read more
THIS ROOM IS CURRENTLY OPIUM MADRID

(Description of the old MOMA 56) Located a few meters from the Plaza Gregorio Marañón, Moma 56 Madrid is one of the most exclusive and select nightclubs in the capital that offers different leisure and catering services, such as afterworks every week, restaurant with a dream menu and of course luxurious parties 4 days a week, from Wednesday to Saturday.

Moma 56 Madrid hosts different types of public on its dance floor depending on the season of the year in which we find ourselves. In summer (during the months of June to September) the party is more focused on young college students between 18 and 25 years old and the room usually opens from Monday to Saturday since people are on vacation. In winter (September to June) we will meet a somewhat older audience from the age of 25, surrounded by a more glamorous and distinguished atmosphere than the one that attends during the summer. The music that sounds in Moma 56 Madrid is the best house and pachanga of the moment, which will not stop dancing even an instant throughout the night.

In its exclusive restaurant you can enjoy a Mediterranean menu with splendid menus of the day and executives, where you will never give with a wrong choice. In addition, every Thursday the Moma 56 Madrid offers an Afterwork for those who want to disconnect from the routine in an atmosphere full of beautiful and VIP people.
Parties at Club Moma 56
Thursday, 20 of June
House / Reggaeton / Commercial
Girls +19 / Boys +25

Calle José Abascal, 56, 28003 Madrid
Metro L7, L10 - Gregorio Marañón
Thursday, 20 of June
23:59h
House / Reggaeton / Commercial
National and International
Girls +19 / Boys +25
Elegant

Friday, 21 of June
Reggaeton / Commercial
Girls +19 / Boys +25

Calle José Abascal, 56, 28003 Madrid
Metro L7, L10 - Gregorio Marañón
Friday, 21 of June
23:59h
Reggaeton / Commercial
National and International
Girls +19 / Boys +25
Elegant

Saturday, 22 of June
House / Reggaeton / Commercial
Girls +19 / Boys +25

Calle José Abascal, 56, 28003 Madrid
Metro L7, L10 - Gregorio Marañón
Saturday, 22 of June
23:59h
House / Reggaeton / Commercial
National and International
Girls +19 / Boys +25
Elegant
Music at Moma 56
Main Room
House / Reggaeton / Commercial