Joy Eslava Madrid is a disco located in the heart of the capital, 5 minutes from Puerta del Sol, and well known as the famous Eslava Theater. It is one of the most mythical halls of Madrid, since it opened its doors in 1981. Since then it has not stopped making us vibrate with each of its events not even one night, and it has become a point of reference both nationa ans international to everyone who wants to visit this city.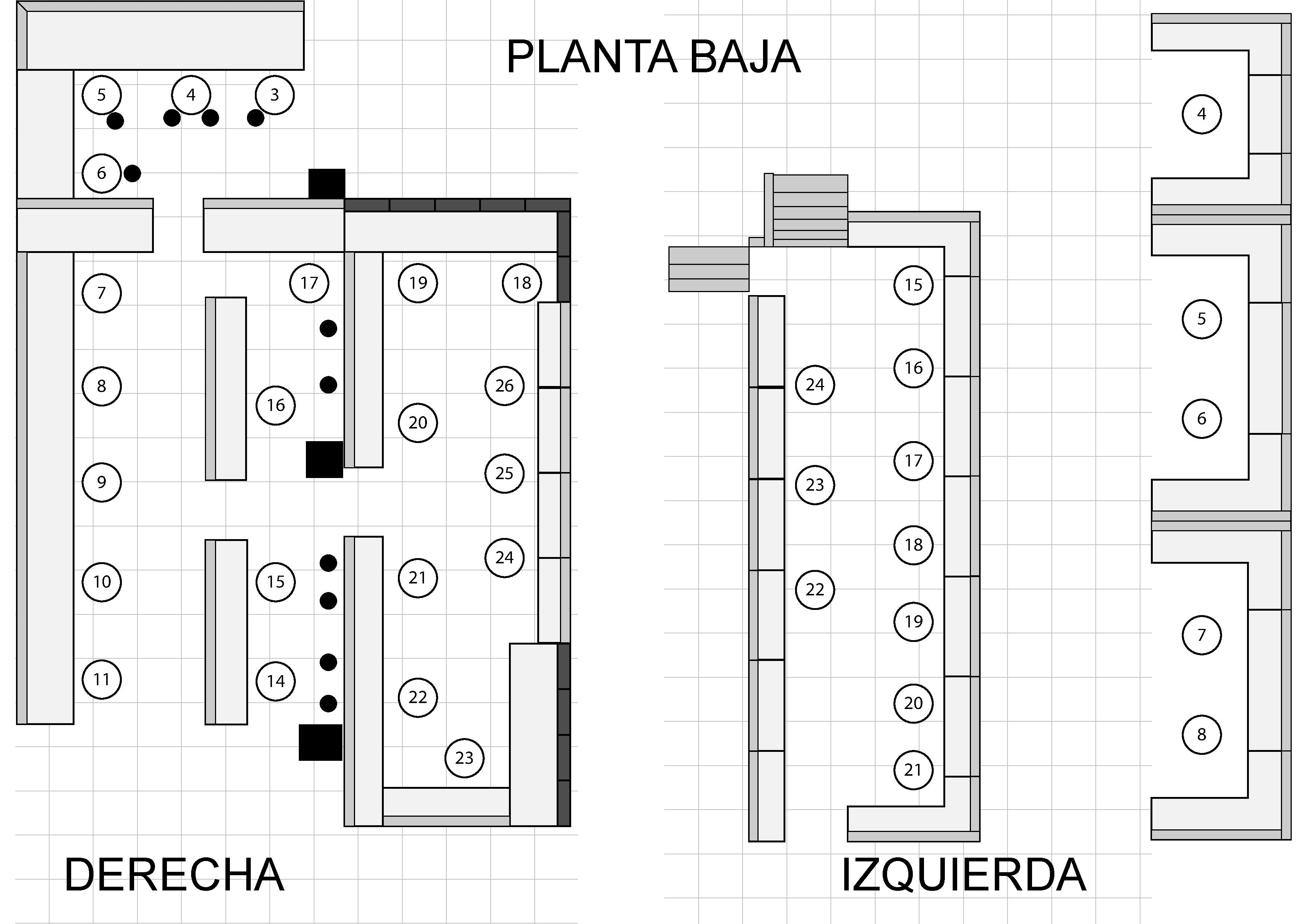 SEE THE PLANS OF THE TABLES AND PRICES HERE

HOW TO BOOK A VIP TABLE IN THE CLUBS OF MADRID?
• We proceed to reserve the tables requested with the club directly and send you confirmation of the same by e-mail.
TERMS:
• Standard Table: from € 130 (Tuesday, Wednesday, Thursday and Sunday € 100 before 1:00 am).
• VIP table: from € 160-180.
• VIP First Line Table: from € 400-500.
• 5 people maximum per table.
• Each table includes 1 bottle and 10 soft drinks to mix the glasses: Coca Cola, Sprite, tonic, juices and Red Bull.
• These prices only include 75cl bottles of basic brands such as Absolut, Ballantine's, Beefeater, Brugal. Premium brand bottles are more expensive
CLUB PHOTOS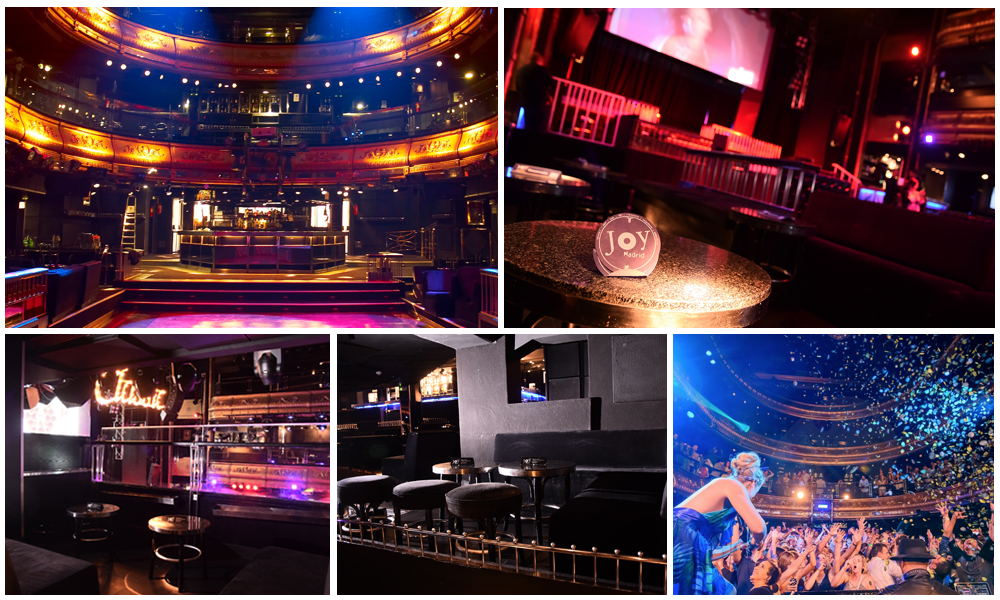 VIDEO OF THE PARTY
MENU BOTTLE PRICES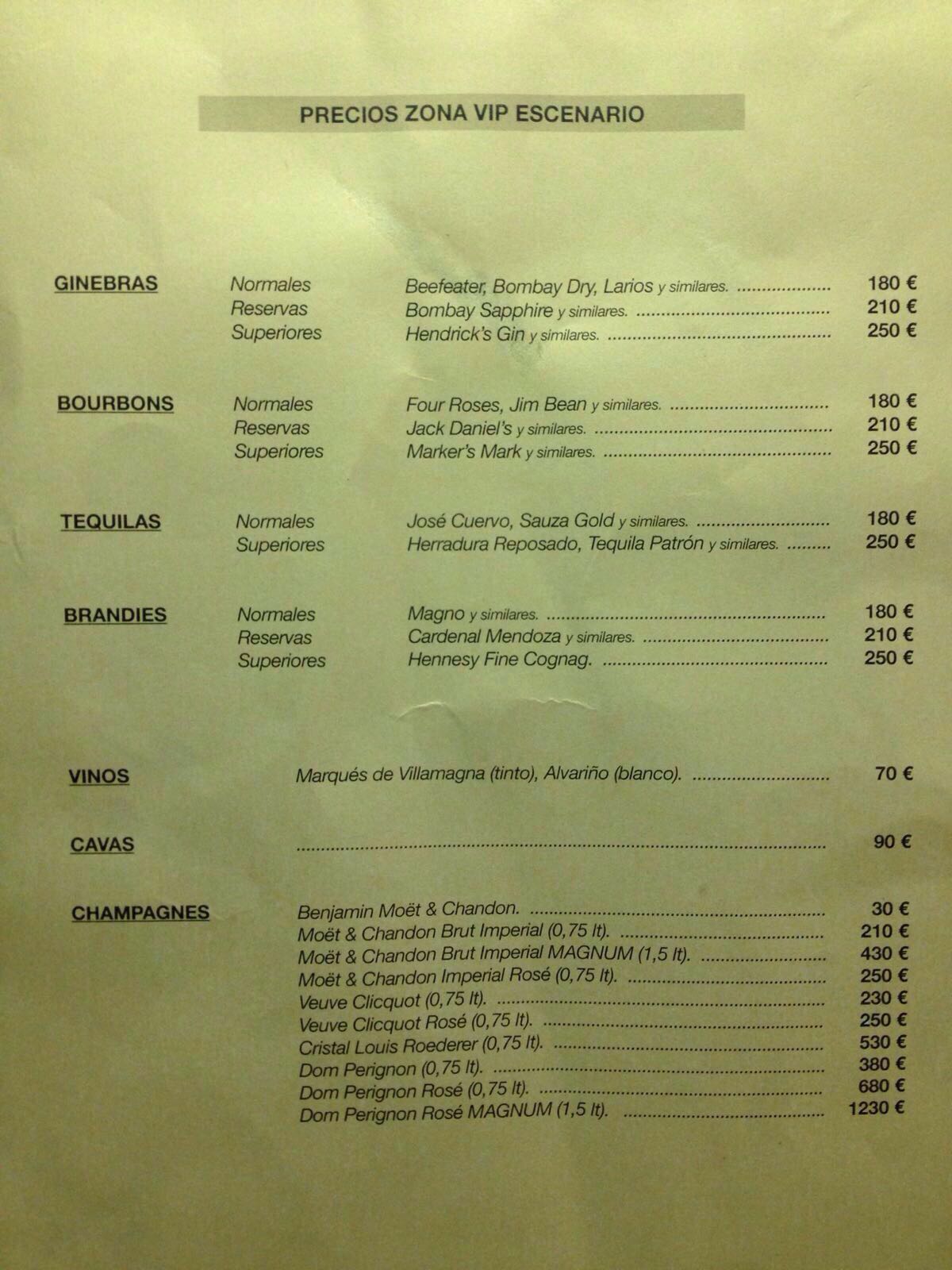 HOW TO PAY?
• Lista Antonio Calero offers the VIP table reservation service free of additional charges.
• It is not necessary to pay in advance to reserve the tables. Except during special events like New Year's Eve and special Djs, the total payment of the reservation is made in the club directly.
WHAT SHOULD I DO WHEN I ARRIVE AT THE CLUB?
• Upon arrival, tell you that you have a VIP table reservation in your name reserved by Antonio Calero.
• There is no need to queue.