Teatro Barcelo is a spectacular venue with a Mediterranean style where you can dance in its 4 different atmospheres by plant and music, one of the most commercial House and the other one of Hits known worldwide. It is located in the Malasaña neighborhood and its audience is of a rather elegant target.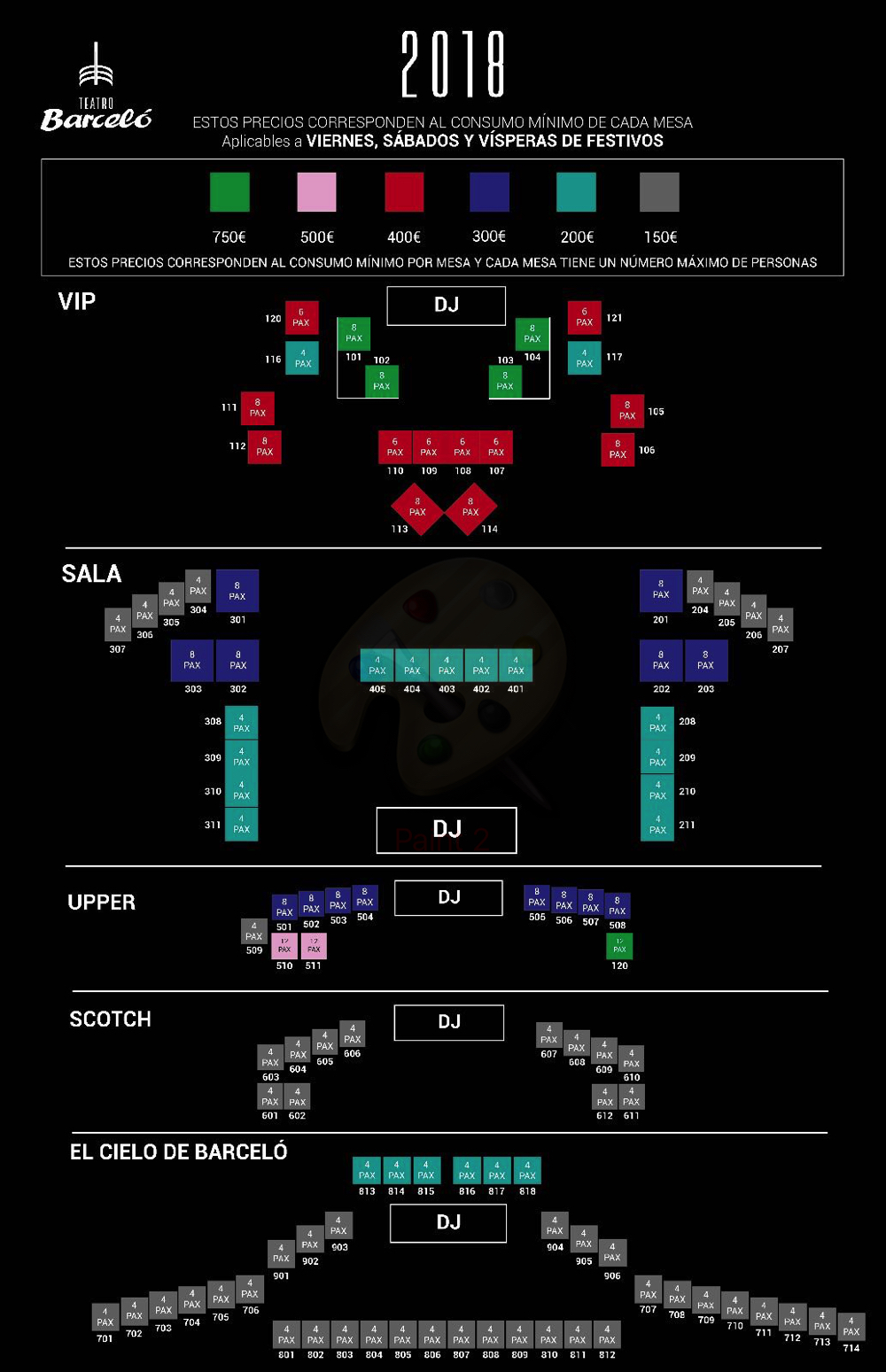 SEE THE PLANS OF THE TABLES AND PRICES HERE

HOW TO BOOK A VIP TABLE IN THE CLUBS OF MADRID?
• We proceed to reserve the tables requested with the club directly and send you confirmation of the same by e-mail.
TERMS:
• VIP Standard Table: from € 150 (Wednesday € 100 before 1:00 am, Thursday € 100). Balcony: 200€ (Wednesday € 130 before 1:00 am, Thursday € 130)
• VIP dinner table: from € 200 (Wednesday and Thursday € 180).
• First Line Table: from € 750.
• 4 people maximum per table, VIp 3 people.
• Each table includes 1 bottle and 10 soft drinks to mix the glasses: Coca Cola, Sprite, tonic, juices and Red Bull.
• These prices only include 75cl bottles of basic brands such as Absolut, Ballantine's, Beefeater, Brugal. Premium brand bottles are more expensive.
CLUB PHOTOS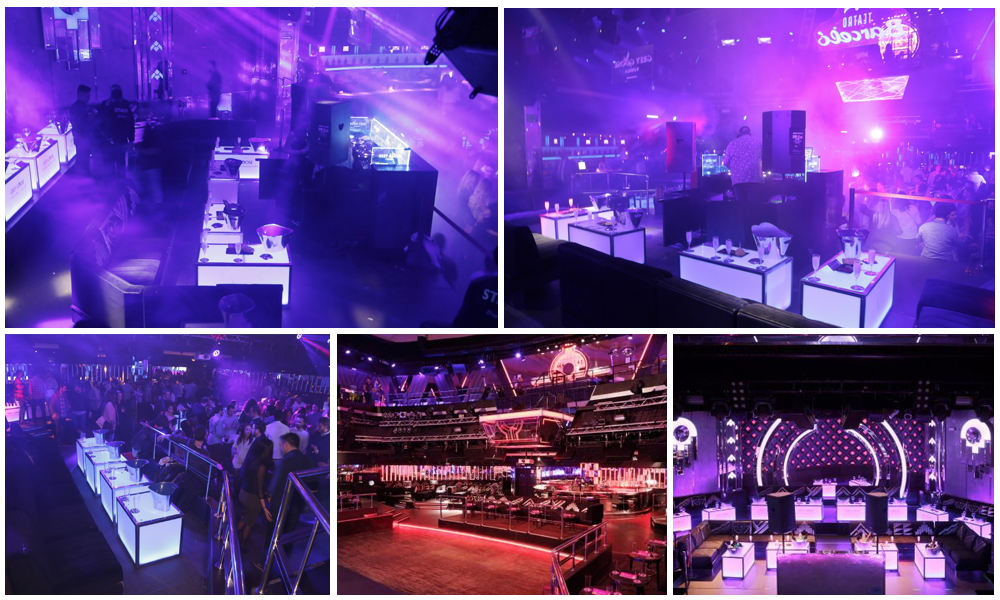 VIDEO OF THE PARTY
MENU BOTTLES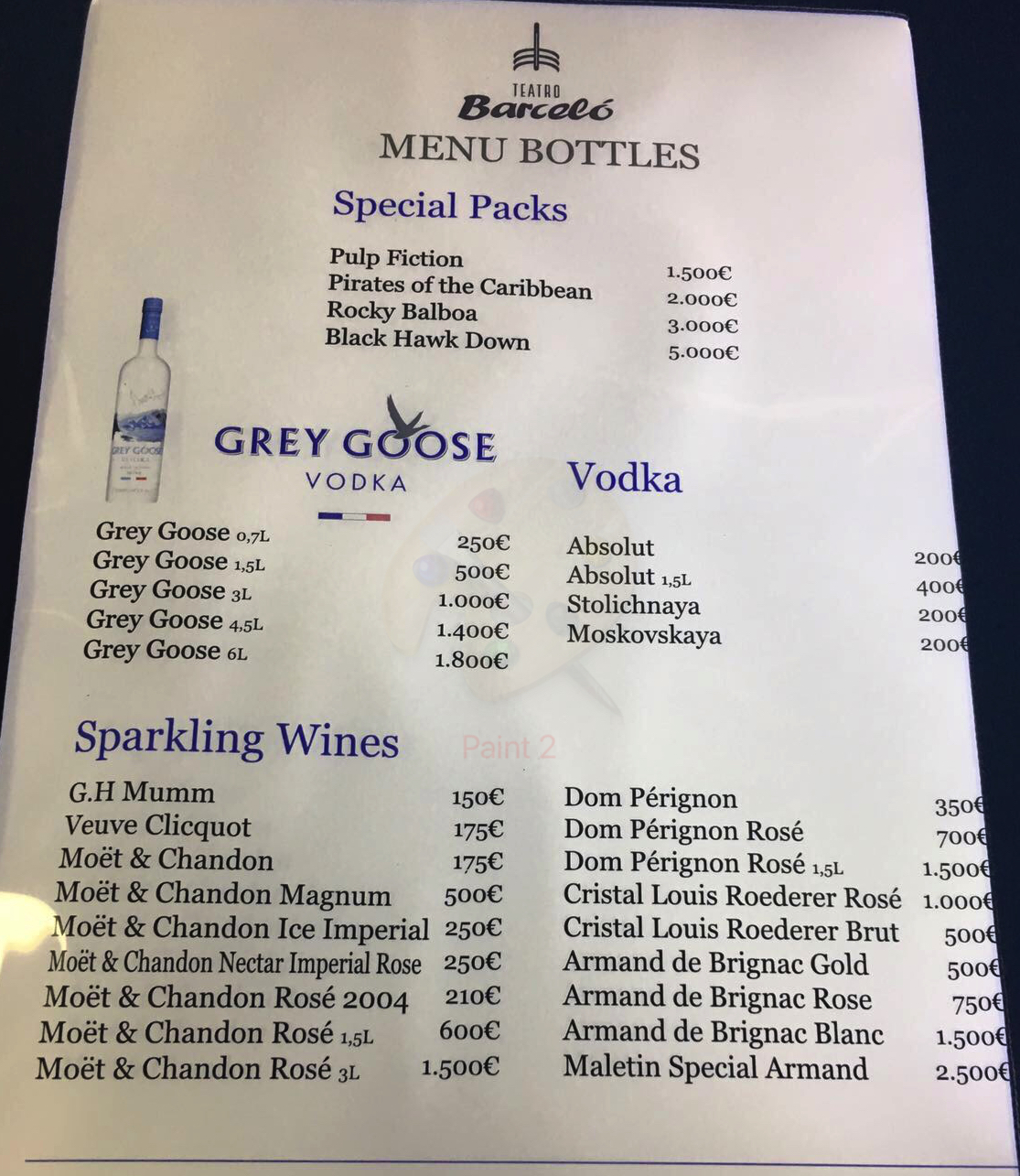 HOW TO PAY?
• Lista Antonio Calero offers the VIP table reservation service free of additional charges.
• It is not necessary to pay in advance to reserve the tables. Except during special events like New Year's Eve and special Djs, the total payment of the reservation is made in the club directly.
WHAT SHOULD I DO WHEN I ARRIVE AT THE CLUB?
• Upon arrival, tell you that you have a VIP table reservation in your name reserved by Antonio Calero.
• There is no need to queue.