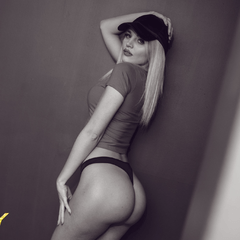 Thursday - Shoko - Funky Sweet - Antonio Calero Guest List
Shoko – 23:59h –
Funky / Reggaeton / Commercial
National and International
+18
Casual
Antonio Calero Guest List:
GIRLS: Free admission until 1: 00h. After 1 glass € 10 or 2 glasses € 15 until 2: '00h.
GUYS: 1 glass € 10 or 2 drinks € 15 until 2:00.
If you want to dance on a Thursday your favorite songs of funky, reggeton, perreo, commercial hits we wait for you every Thursday at Shoko Madrid.
Music at Shoko
Sala principal
Reggaeton / Commercial / R&B
Photos of Shoko
Shoko
Nightclub SHOKO Madrid - Free access with VIP guest list - Madrid Lux Guest List - Club located in la Puerta de Toledo. Read more
Shoko Madrid is located in the heart of Madrid and is open four nights a week: Thursdays, Fridays, Saturdays and Sundays. Each party is unique and unrepeatable, where you can enjoy of the best national and international DJs, thanks to its varied agenda of concerts and events that will always leave you wanting more.