Without a doubt, Bling Bling Club Madrid is one of the top nightclubs in the city! With an already successful tour in the Catalan capital, Bling Bling Club Madrid has come here to stay and stand out among the most visited.

From any of its tables you can enjoy spectacular views of its dance floor and main room. Enjoy the best offers by reserving a VIP Table.
Bling Bling has 4 VIP areas:
Grey Goose VIP Area an area of ​​the most demanded for being one of the best locations, with two lines of VIP tables and a private bathroom.
Belvedere VIP area on the other side of the track, where you will find a space to experience the best moments of a night that will leave you speechless.
Clickquot VIP area just behind the DJ where you can experience the motivation of the most beastly moments of the night.
VIP Room area if you like to live the party up close, together with the atmosphere, this is your place.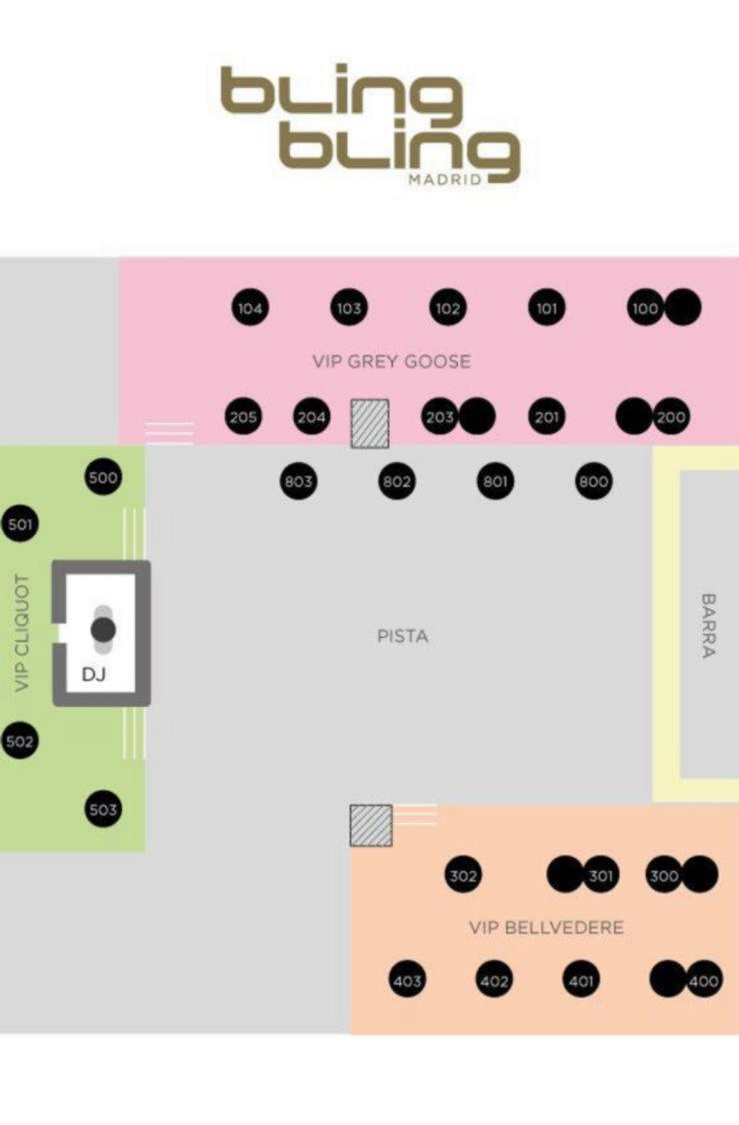 At Bling Bling you have a large menu of bottles of different sizes and prices. Bottles of Vodka, Gin, Whiskey, Rum, Champagne and more at your disposal. Check the prices of these in our Bling Bling bottle price chart.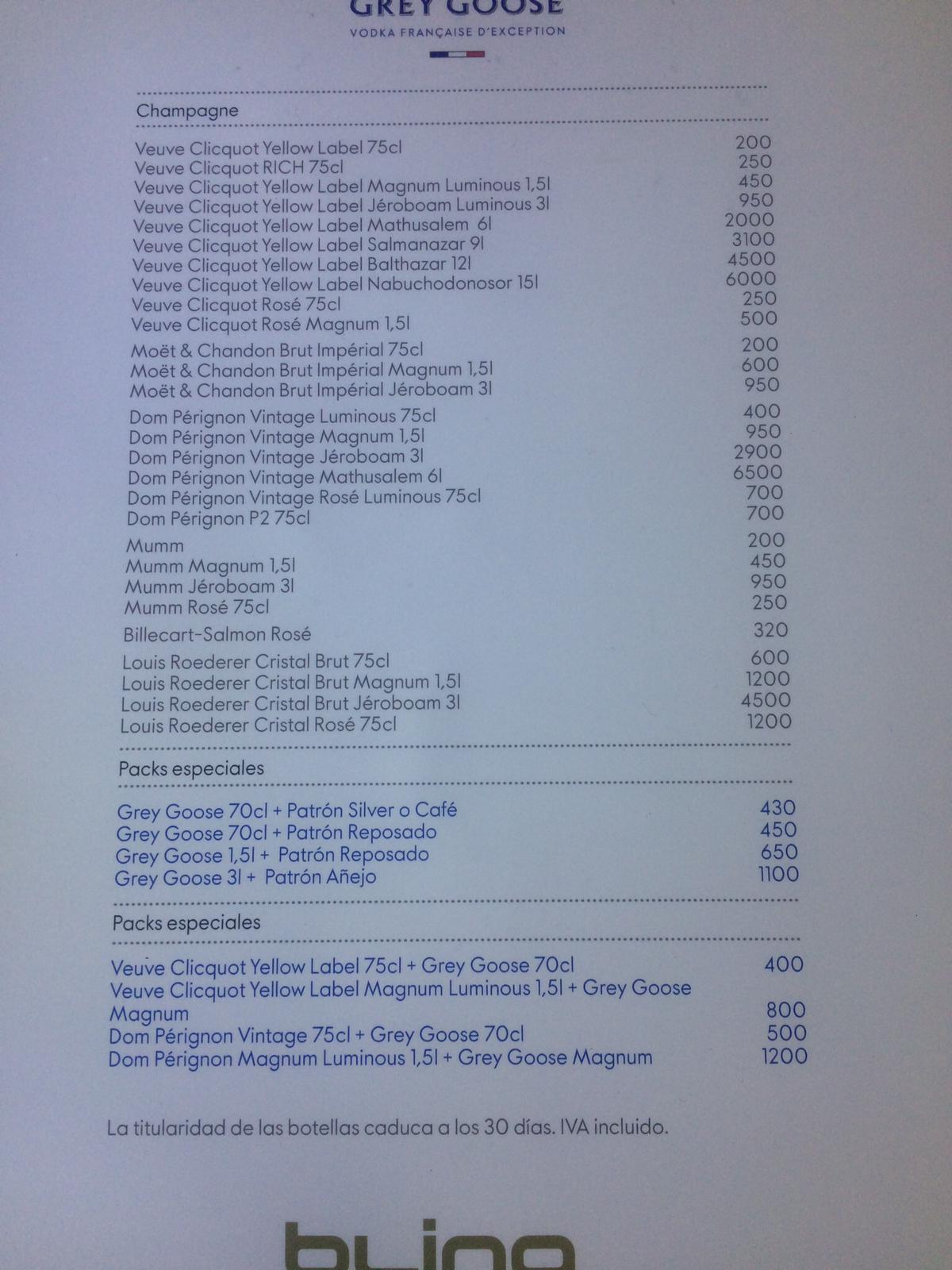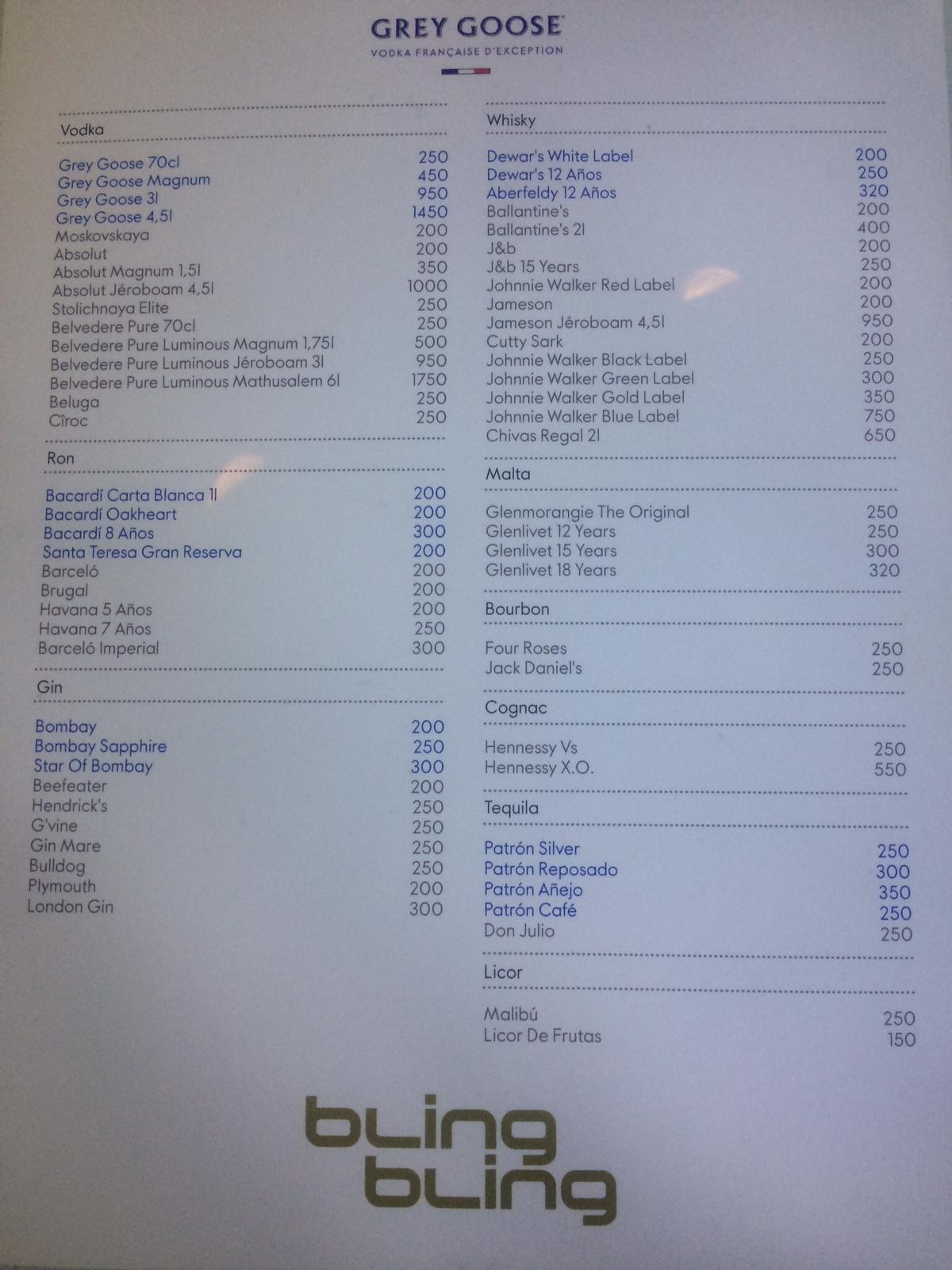 Conditions and prices:
Second Line Table: from € 200
Pista Table: from € 200
First Line Table: from € 300/500
Big Show: € 700
5 people maximum per table.
Each table includes 1 bottle and 10 soft drinks to mix the glasses: Coca Cola, Sprite, tonica, juices and Red Bull.
These prices only include 75cl bottles of basic brands such as Absolut, Ballantine's, Beefeater, Brugal. Bottles of premium brands are more expensive.
How to pay?
Madrid Lux ​​offers the VIP table reservation service free of additional charges. We do NOT charge a supplement for making the reservation.
It is not necessary to pay in advance to reserve the tables. Except during special events like New Years Eve.
What should I do when I arrive at the club?
Upon arrival, say that you have a VIP Table reservation in your name.
No need to queue.
You must go to the VIP reserved door located at 16 Marqués de la Ensenada.
Remember, if you have any questions, do not hesitate to consult our website or contact us via WhatsApp.

More information or reservations
If you have any questions about your reservation, or want to make your VIP table reservation at Bling Bling, do not hesitate to contact us via whatsapp at +34 692 383 870.