The Toy Room Madrid nightclub has come from London to offer the craziest and most exclusive parties in all of Madrid. This renowned nightclub is considered a paradise for lovers of Hip Hop and R&B , so if you are a fan of these musical styles, don't think a second longer and buy your tickets to party at the hottest nightclub of the moment.
The exclusive Toy Room Madrid nightclub is located in the heart of the capital, on Calle Arlabán 7, next to Puerta del Sol , and although it is an exclusive novelty in Madrid, this nightclub is also found in Dubai, Mykonos, Rome, Athens, Delhi, Sao Paulo and in Lío Ibiza as it organizes the Playground by Toy Room party. Inside this incredible club, you will find teddy bears everywhere since it is the most characteristic symbol of it, on the other hand, its space is divided into two large rooms, both with different VIP areas so that your nights be even more impressive . Live great night experiences and the most exquisite parties in pure London style in one of the best nightclubs in Madrid, the Toy Room Madrid nightclub.

Discover the hook up places in Madrid
Play the YouTube video to see the hottest nightclubs in Madrid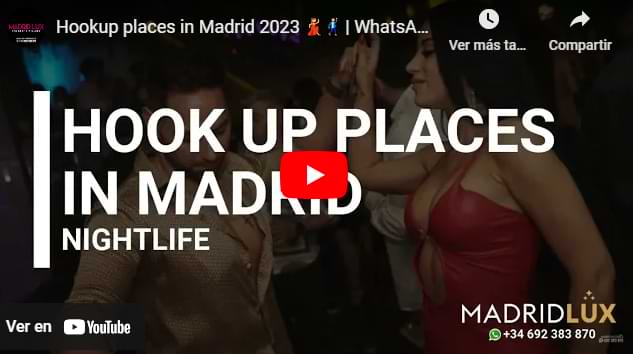 Do you want to know how you can get your tickets to go to the Toy Room Madrid nightclub ? Next we will explain what three types of tickets are available so that you can choose the one you like the most or the one that offers you the most benefits.
Toy Room Madrid Tickets
Tickets without List: Visitors to the Toy Room Madrid nightclub who choose this option must buy tickets in advance from our website or directly at the nightclub box office. The price of the ticket for the Toy Room is usually €20 with a drink included, although when special events or parties are held that are attended by international artists, the price can be higher and we recommend buying the ticket in advance as soon as possible.
Tickets with List: With the type of tickets through List you will obtain many benefits, that is why it is the most used option. By using the Toy Room List you will be able to get free or discounted tickets until a certain cut-off time of the night , and that is not all, since you can enjoy the privileges of the Guest List both individually and with your group of friends, anyone who wants can sign up.
Undoubtedly, the List is a very good option, since you can use it every day that you want to party at the Toy Room Madrid nightclub and you will also be able to save yourself paying high prices for tickets. Above all, it is a very good alternative if you want to buy Friday tickets for Toy Room or Saturday tickets for Toy Room, since they always have a higher price. To sign up you just have to go to our website and select the Toy Room disco party, fill in the information and sign up.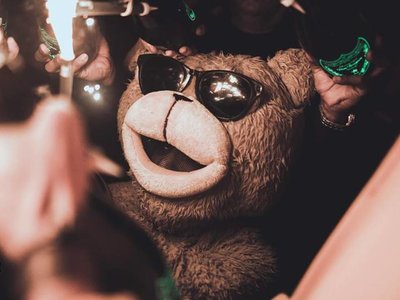 If you are not interested in the tickets that we have just explained to you, you have one last option, book a VIP table in the Toy Room . Spending a night at the Toy Room Madrid nightclub is already a unique and glamorous experience, but if you want to give your parties extra exclusivity, don't hesitate to reserve your own VIP table with your group of friends. With it, you are included: the tickets for the Toy Room, the reserved with sofa, a basic bottle and the soft drinks that you want to mix.
Now that you know the types of tickets, which one are you and your friends going to choose for the next event at the incredible Toy Room Madrid nightclub?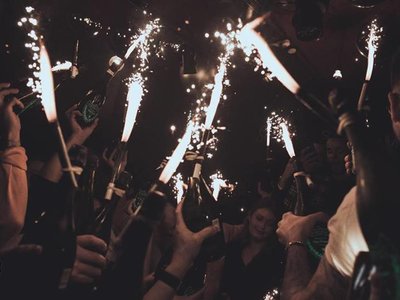 If you want to enter the Toy Room Madrid nightclub you must be at least 21 years old and you must come dressed in an elegant and well-groomed style . These two requirements are very important for the Toy Room Madrid nightclub when it comes to letting their customers in, so if you want to come and enjoy their parties, make sure you are the minimum age allowed and you comply with the dress code.
In addition to this, it is also mandatory to show your ID at the access door , so that they can verify that you have the minimum age, therefore, make sure before coming that you have your original and valid identity document with you, since They accept photos of any ID.
The normal entrance, the entry with the List and the reservation of a VIP table do not guarantee access to the club , so if you fail to meet any of these requirements, you will not be able to enter the Toy Room Madrid nightclub. On the other hand, if you are old enough and you are dressed in the appropriate clothing, you should not worry about anything because you will enter without any problem.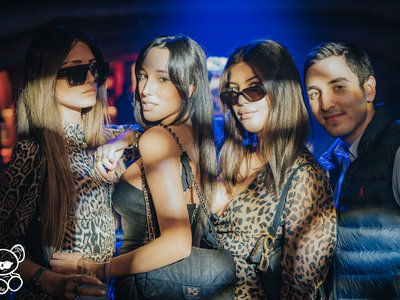 The Toy Room Madrid nightclub opens its doors from Thursday to Sunday to offer you the best Hip Hop and R&B sessions, you can't miss it for anything, so don't wait any longer and buy your tickets for its next event now.
If you have any questions, you can contact us or you can click on the following link where you will find more information about the Toy Room Madrid nightclub and where you can get your tickets.

Related articles of interest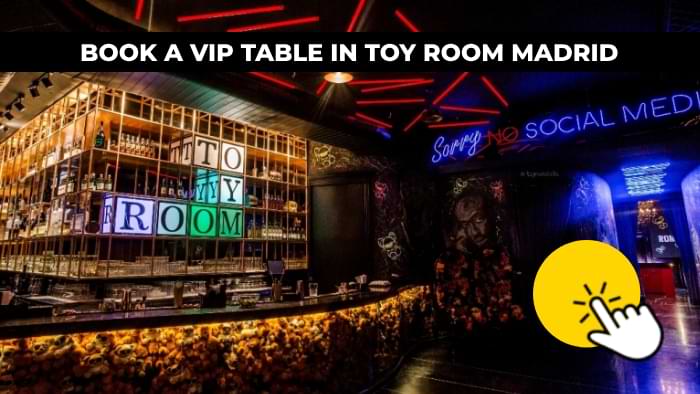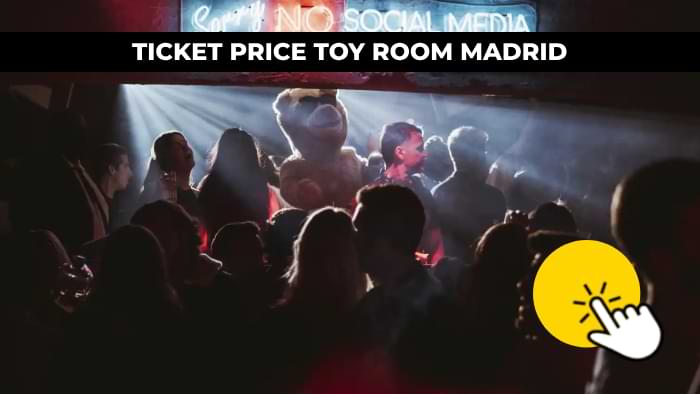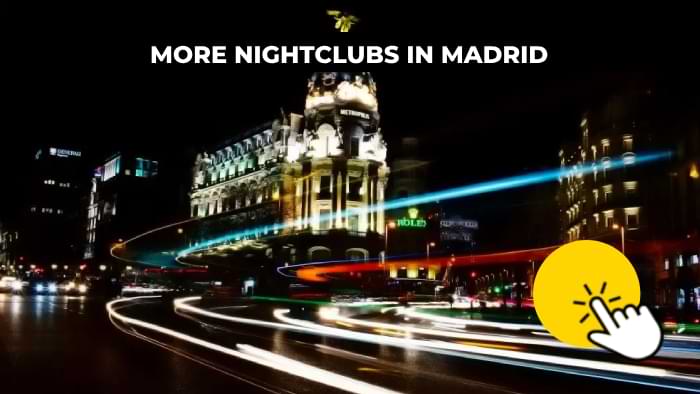 Contact me for more information
Write me by WhatsApp to get free entrance to the nightclubs in Madrid.