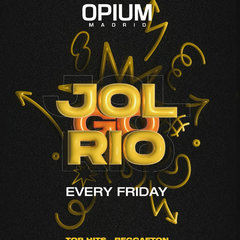 Friday - OPIUM Madrid - Madrid Lux Guest List
OPIUM Madrid

Calle de José Abascal, 56, 28003 Madrid

– 00:00h –

Due to the pandemic, the disco will only be accessible with a VIP table reserved.

Discotheque (19:00h - 3:00h): VIP table with bottle. Food à la carte. Table for up to 4 people
Includes: Entrance + Table + Bottle.

Every Friday with Mirror a show awaits you!
House / Reggaeton / Commercial
National and International
Girls +21 / Guys +23
Smart
Music at OPIUM Madrid
Sala principal
House / Reggaeton / Funky
OPIUM Madrid