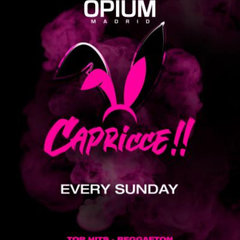 ✅ Sunday - Sexy Feline - OPIUM Madrid
OPIUM Madrid

Calle de José Abascal, 56, 28003 Madrid

– 00:00h –

Disco opening hours (00:00h - 05:30h): VIP table with bottle. Advance tickets.

Sundays are to spend with Sexy Feline, the most danceable session with which to end the week in which the rhythms of Funky, R&B, Hip-Hop and Top Hits will dominate the night.
Reggaeton / R&B / Hip hop
National and International
Girls +21 / Guys +23
Smart
Music at OPIUM Madrid
Sala principal
House / Reggaeton / Funky
OPIUM Madrid