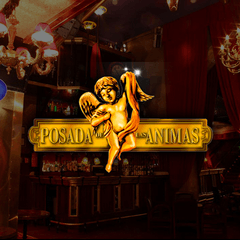 Saturday - La Posada de las Ánimas - Antonio Calero Guest List
Posada de las Animas

– 23:59h –
Reggaeton / Commercial
National and International
+18
Casual
Say at the door that you are on the Antonio Calero Guest List.
GIRLS: Free admission before 1:30h. After € 10 a drink or 15€ two drinks until 02:00h
GUYS: 1 glass 10€ until 02:00h
Reserved from € 150, write by Whastapp at +34 692 383 870 for reservation.
Posada de las Ánimas opens 365 and will meet Famosos, Big Brother contestants and endless familiar faces of TV. Come and enjoy the commercial music of the moment and the most lively atmosphere.
Music at Posada de las Animas
Photos of Posada de las Animas
Posada de las Animas
Club Posada de las Animas - Free access with VIP guest list - Madrid Lux Guest List - Come and party with celebrities. Read more
Opened since 2004, la Posada de las Animas Madrid is known for hosting a long list of Spanish celebrities, including stars from TV shows such as Gran Hermano, MYHYV and Operación Triunfo. Located in the area of Salamanca, in the Posada de las Animas Madrid, you can enjoy an intimate atmosphere on its private VIP areas and an unbeatable party on its dance floor. Thanks to its themed parties, every night is different to the previous one.