Posada de las animas has three connected floors, for a total of six bars being distributed. The last floor is the VIP area, a room totally isolated from the rest of the club areas. Is the place of the contrast, because it has nothing to do with the rest of the establishment. It is a fashion space decorated by Tomás Alía. The door is a rigorous filter, both for the clothes and the code on how is intended to access. ..
CONDITIONS AND PRICES VIP TABLES POSADA DE LAS ANIMAS
• VIP Standard Table: from € 150. (max 5 people)
• Central Table Runway: from € 150. (max 5 people)
• Table Second floor and Red room: from € 150. (max 5 people)
• Each table includes 1 bottle and 10 soft drinks to mix the glasses: Coca Cola, Sprite, tonic, juices and Red Bull.
• These prices only include 75cl bottles of basic brands such as Absolut, Ballantine's, Beefeater, Brugal. Premium brand bottles are more expensive.

HOW TO BOOK A VIP TABLE IN THE CLUBS OF MADRID?
• We proceed to reserve the tables requested with the club directly and send you confirmation of the same by e-mail.
CLUB PHOTOS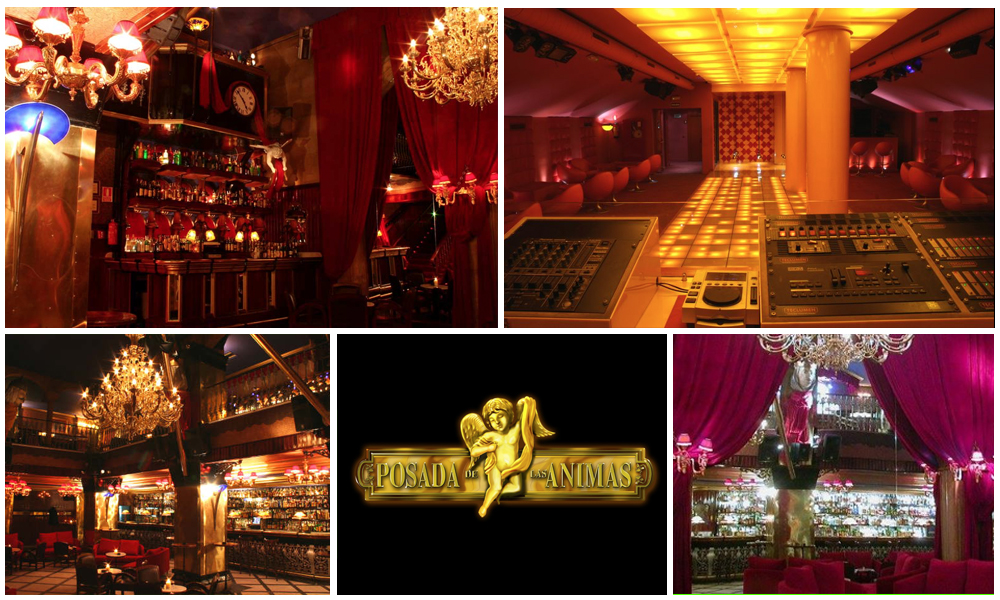 HOW TO PAY?
• Lista Antonio Calero offers the VIP table reservation service free of additional charges.
• It is not necessary to pay in advance to reserve the tables. Except during special events such as New Year's Eve or a large number of people, the total payment of the reservation is made directly at the club.
WHAT SHOULD I DO WHEN I ARRIVE AT THE CLUB?
• Upon arrival, say you have a VIP table reservation to your name made by MadridLux.
• There is no need to queue.