Opium has many different areas depending on the price.
You can choose between the areas next to the track, the TOP ones behind the DJ or their private balconies.
The choice is yours.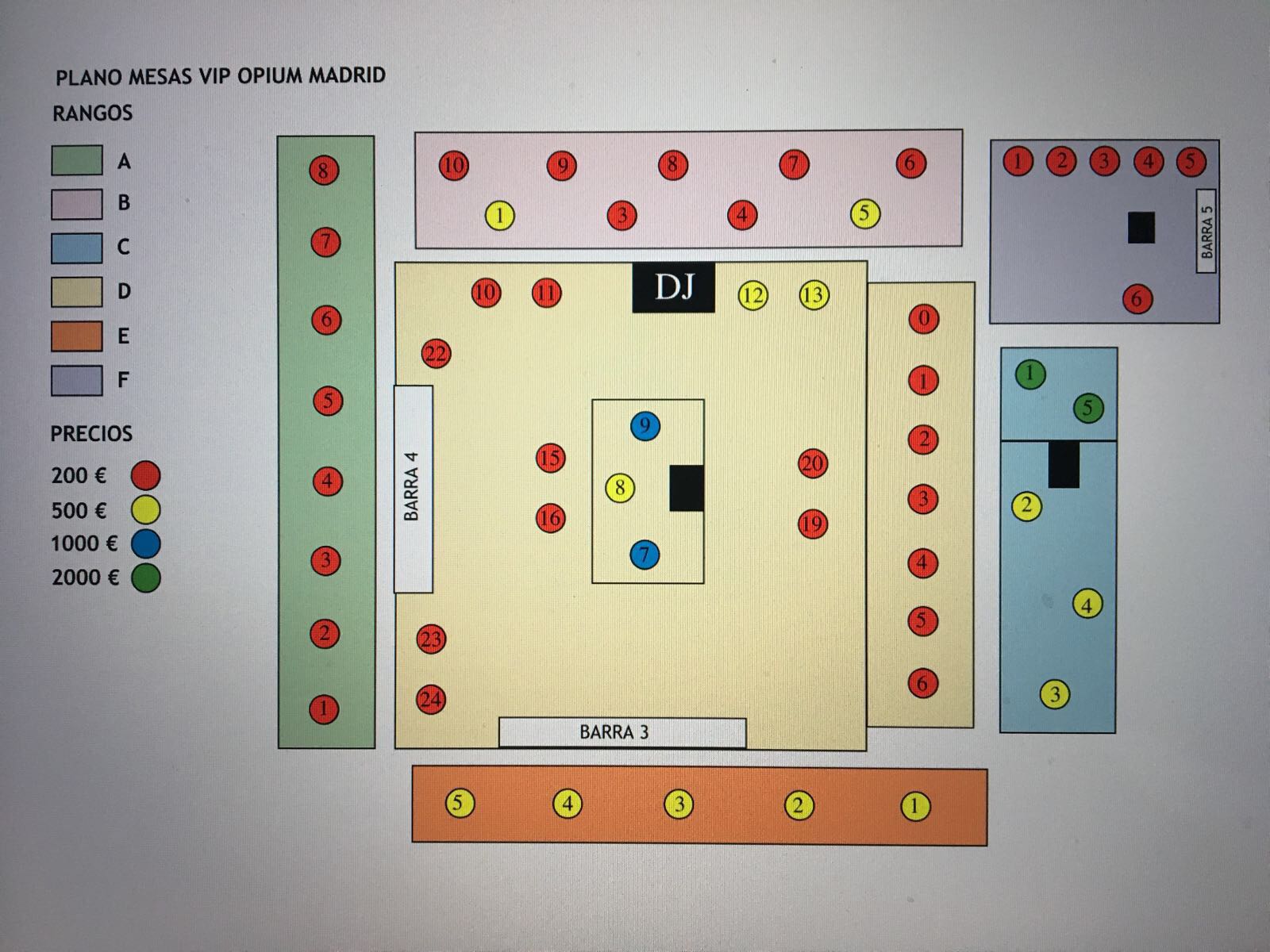 CLICK HERE TO SEE THE OPIUM PLAN
With its careful concept of Club and Restaurant, OPIUM Madrid is confirmed as the main synonym of exclusivity and elegance of nightlife in the city. OPIUM Madrid delights all those who want to enjoy the best nights of the capital in the most sophisticated atmosphere and with the best house in the city.

HOW TO BOOK A VIP TABLE AT THE MADRID CLUBS?
• We proceed to reserve the tables requested with the club directly and send you confirmation of the same by e-mail.
TERMS
• VIP Standard Table: from € 200. (max 5 people)
• Central Table VIP: from € 1000. (max 9 people)
• BOX Spia Table: from € 1500. (max 10 people)
• Each table includes 1 bottle and 10 soft drinks to mix the glasses: Coca Cola, Sprite, tonic, juices and Red Bull.
• These prices only include 75cl bottles of basic brands such as Absolut, Ballantine's, Beefeater, Brugal. Premium brand bottles are more expensive.
CLUB PHOTOS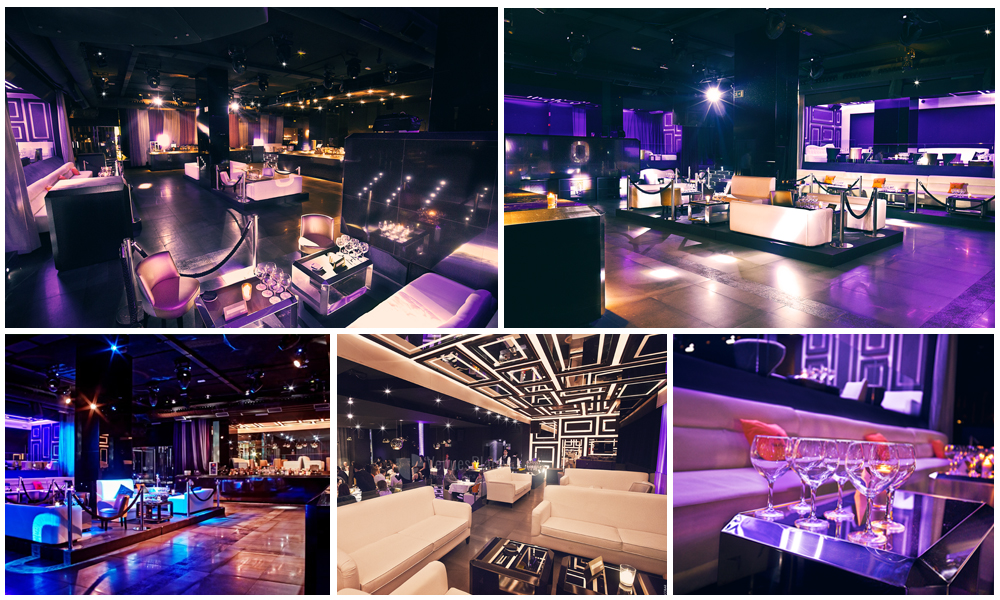 SEE THE MENU PRICES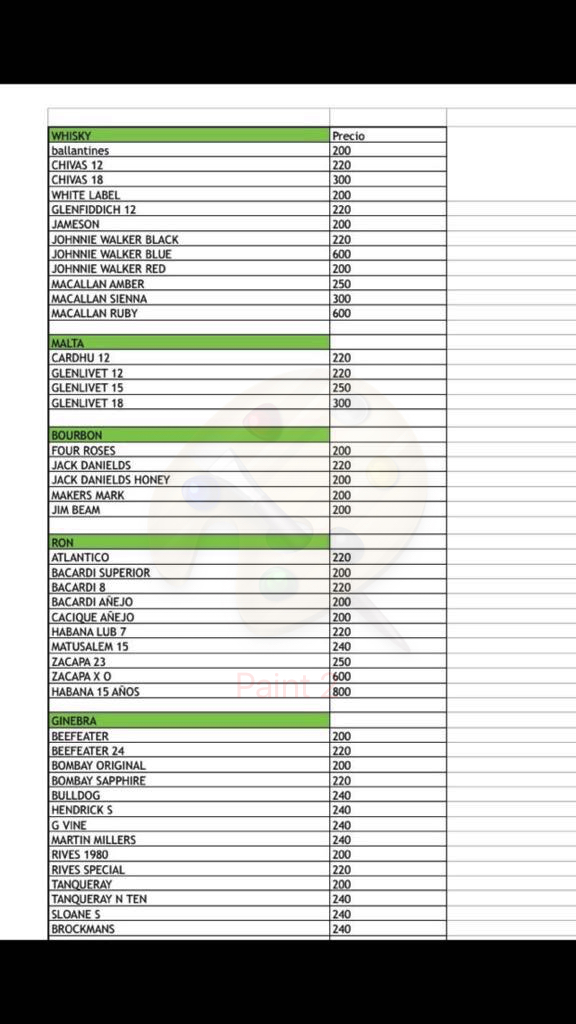 HOW TO PAY?
• Lista Antonio Calero offers the VIP table reservation service free of additional charges.
• It is not necessary to pay in advance to reserve the tables. Except during special events such as New Year's Eve or a large number of people, the total payment of the reservation is made directly at the club.
WHAT SHOULD I DO WHEN I ARRIVE AT THE CLUB?
• Upon arrival, say you have a VIP table reservation to your name made by MadridLux.
• There is no need to queue.