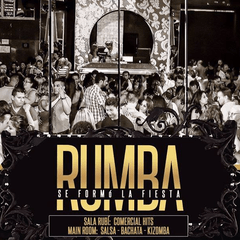 Thursday - New Garamond - Antonio Calero Guest List
New Garamond

– 23:59h –
Reggaeton / Commercial
National and International
+18
Casual
Say in Door Antonio Calero Guestlist:
GIRLS: FREE UP TO 2:00hs or 1 drink for 10 € or 2 drinks for 17 €.
BOYS: 1 glass for 10 € or 2 glasses for 17 € until 1:30hs. Then 1 glass for 15 €.
On Thursday in New Garamond are Rumba! The dance music and Latin rhythms are waiting to not stop moving on the track What you can not dance? Do not worry! Early hours (23:00 to 0:00) there salsa and Latin dancing for you become a whole / a professional.
Music at New Garamond
Sala principal
Reggaeton / House / Commercial
Photos of New Garamond
New Garamond
Club New Garamond Madrid - Free access with VIP guest list - Madrid Lux Guest List - Exclusive nightclub located on the Cuzco area. Read more
New Garamond Madrid can be described in one word: Glamorous! This nightclub located near Plaza Castilla is a reference point for that demanding clientele that is not satisfied with just a normal club or party. The club is known for having a hot, fashionable, and very selective international crowd which makes New Garamond Madrid a reference venue in the capital's nightlife scene.